How to enable SpamAssassin in cPanel/WHM
Spam filters are a very important part of any mail server. To configure SpamAssassin, please follow the steps below:
Click on the SpamAssassin icon on the main screen of your cPanel interface.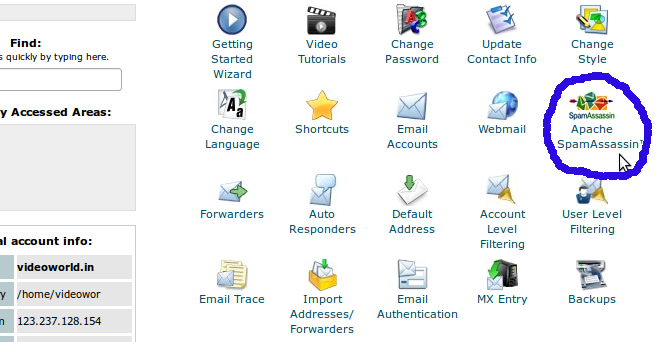 To enable SpamAssassin, click on the Enable SpamAssassin button.

To enable Spam Box, click on Enable Spam Box button.
To configure SpamAssassin, click on Configure SpamAssassin.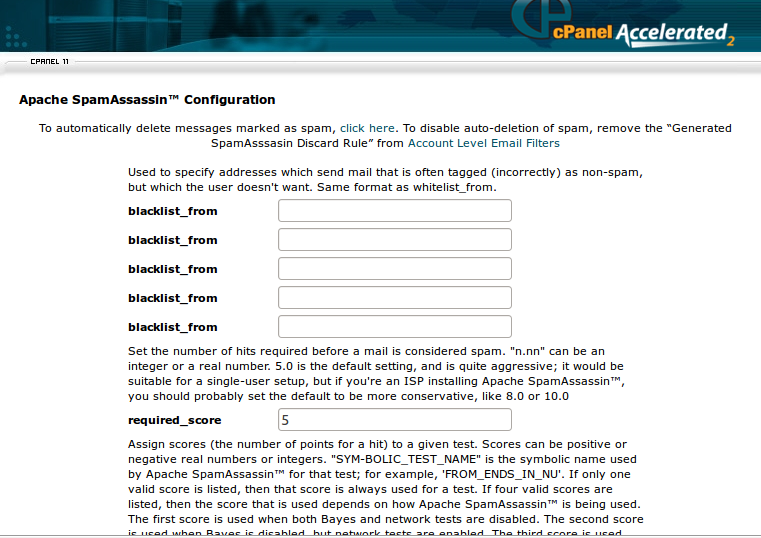 You can blacklist up to five mail addresses from which you don't want to receive mail.