One of our customer configured his email on Microsoft Outlook. When he sends email to any users, all emails bouncing back with below error:
From: System Administrator
Sent: 29 July, 2018 1:05 PM
To: sales
Subject: Undeliverable: test mail

Your message did not reach some or all of the intended recipients.

Subject: test mail
Sent: 29-Jul-18 1:05 PM

The following recipient(s) cannot be reached:

'[email protected]' on 29-Jul-18 1:05 PM
503 Valid RCPT command must precede DATA
The "Error 503: Valid RCPT command must precede DATA" telling you that your Outgoing Mail (SMTP) connection was not properly authenticated by your email server. I suggested him to make some modifications in his email configuration settings. When he made the changes, outlook emails started working.
If you face such kind of issues, you may solve it by changing your outlook configuration settings as follows:
1) Open Microsoft Outlook
2) Go to "Tools > Email Accounts" menu. (For newer versions of Outlook, it will be like File > Account Settings
3) In the Account Settings window, select the email account you wish to modify and click "Change"
4) Now  click on "More Settings"
5) From the More Settings window, select the "Outgoing Server" tab.
6) Check "Outgoing Mail Server (SMTP) requires authentication" and make sure "Use same settings as incoming mail server" is selected.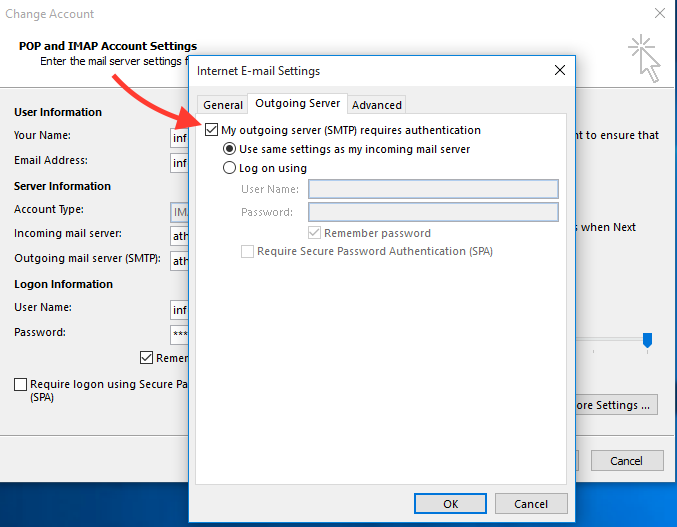 7) Open the "Advanced" tab.
8) In the Advanced tab, set the Outgoing server (SMTP) port to 465. In the Use the following type of encryption drop-down, select SSL.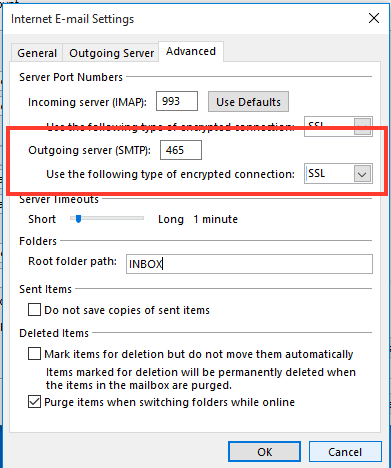 9) Click "OK".
10) On the Internet E-Mail Settings window, click "Next".
11) Click "Finish".
Now start sending email and it will work. If, for some reason, the above steps fail, please contact HostOnNet Support for further assistance.