Domain Locking is a security feature offered by domain registrar to Top Level Domains like .COM.
It prevent unauthorised transfers of our domain to another person or registrar.
In order to Lock/Unlock domain in HostOnNet, one need to perform below mentioned steps:
1) First login to your Domain Control Panel, search for the domain name and proceed to the Order Information view.
2) Click the Theft Protection link.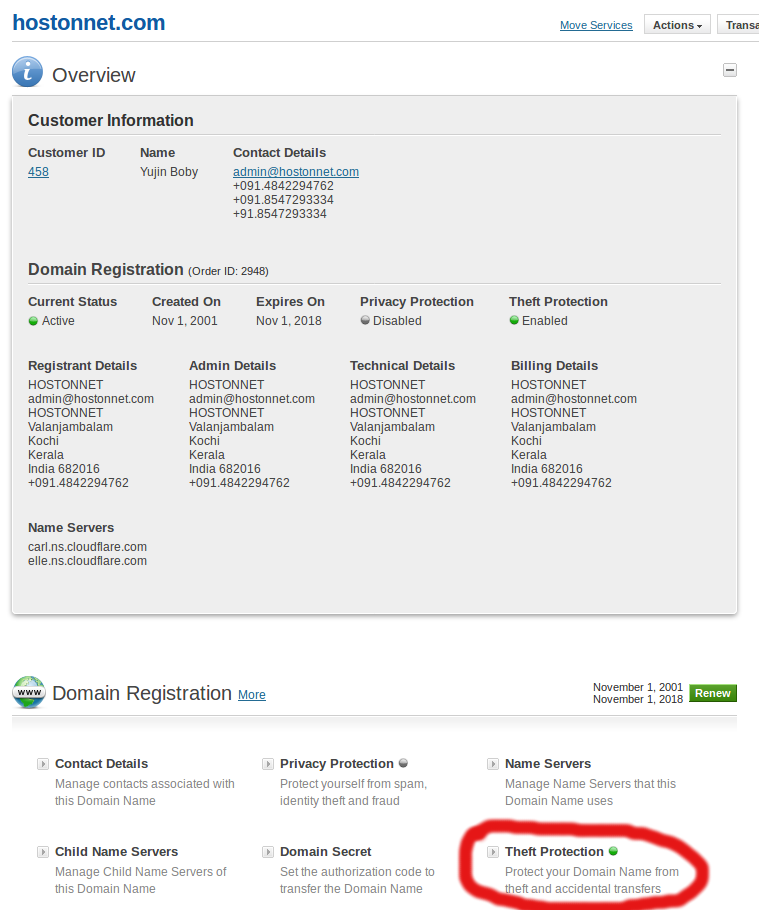 3) To Enable Theft Protection: select the Enable button.
To Disable Theft Protection: select the Disable button.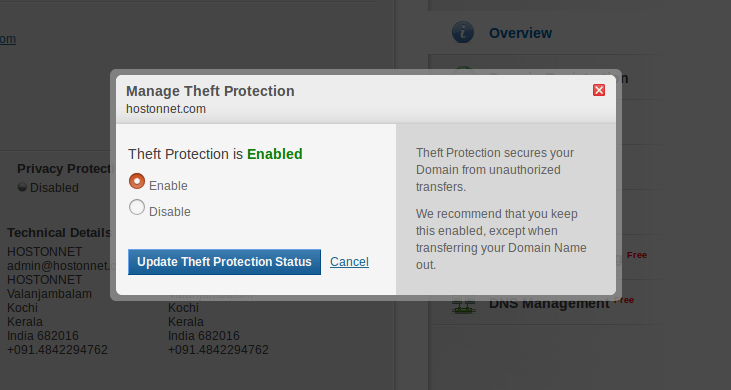 4) Click the "Update Theft Protection Status" button.