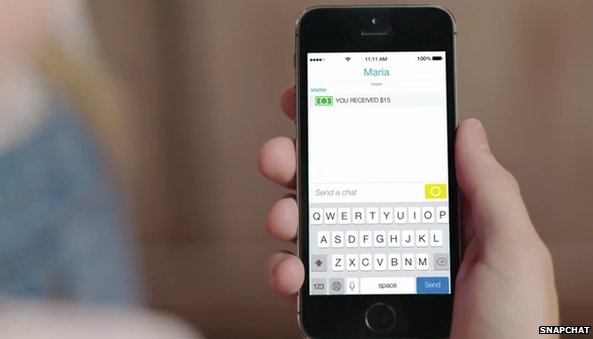 Snapchat, is in the news again. Today Snapchat unveiled a partnership with payment processor Square to launch payments inside the Snapchat app.
The feature, dubbed Snapcash, allows users to send money to friends and family on the network by simply typing the amount and hitting send. With Snapcash, we're finally starting to get a glimpse of a promising future of mobile payments.
The service allows Snapchat users to link their debit cards to their account and quickly send money to a contact by starting a chat on a smartphone, typing in a dollar sign and an amount and hitting a green button, Snapchat explained in a post on its official blog on Monday.
These types of frictionless payments aren't exactly new. Square has allowed users to send money over email for some time now, while competitors like Venmo allow users to send payments with simply a mobile number. However, despite the choices before today, they've been going about it wrong.
To announce its new partnership with mobile payment service Square, Snapchat rolled out a promotional video. See the same below: