In web hosting buisness, Customer service has important role. If you don't provide timely responses to client tickets you may find your customers getting frustrated.
So many people looking for a solution for providing auto reply like "We have received your ticket and we will investigate onto this" for any ticket from customer. WHMCS Provides Ticket escalation rules that allow you to specify actions to take automatically if a support ticket has been in a specified state for a set period of time.
Login your WHMCS admin area and navigate to: Setup -> Support -> Escalation Rules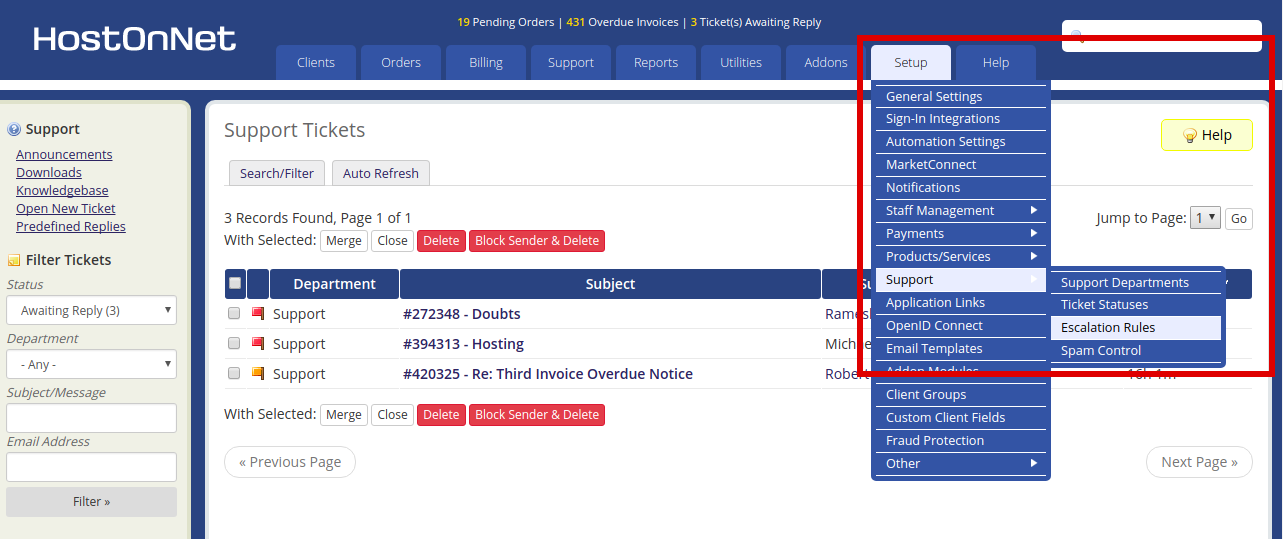 Click Add New Rule

Fill in the new escalation rules:
Name: This is just something for you & your admins to reference to easily.
Departments: This is the departments that you want to have guaranteed response times & escalation rules for.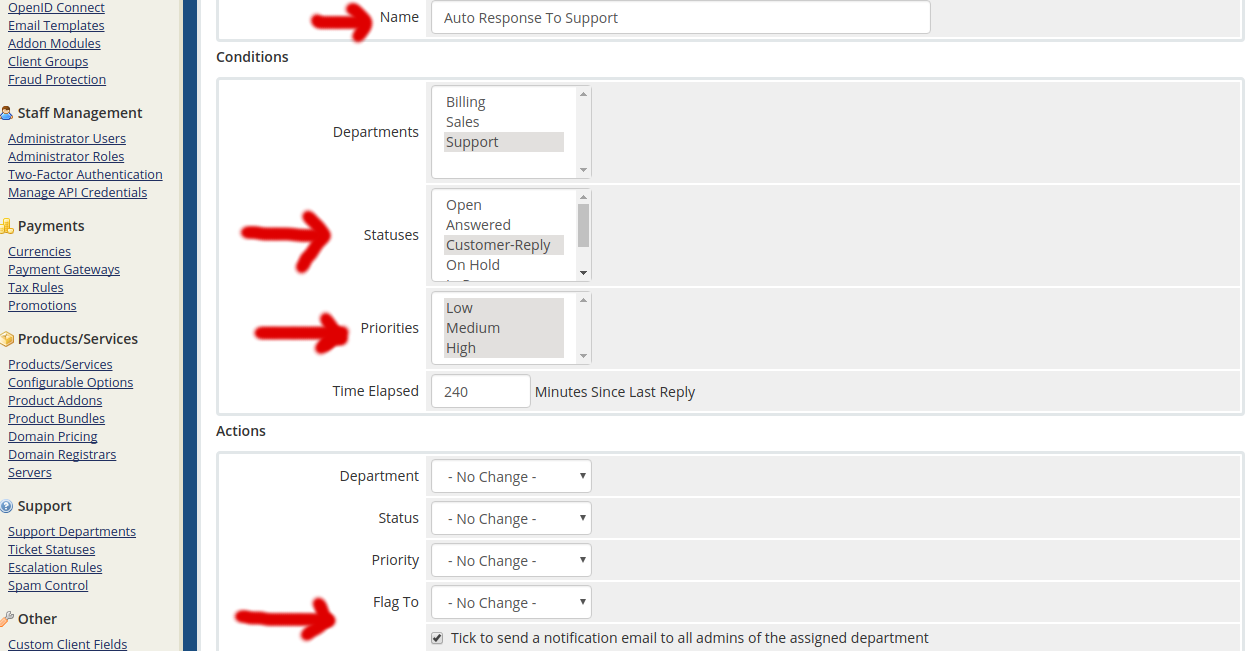 Statuses: By default you should select Open & Customer-Reply though this can change if you have custom ticket statuses
Time Elapsed: Set the minutes since last reply in this field (this would be minutes since last reply from an agent if you are basing it on the above ticket statuses)
Actions: (Department, Status, Priority, Flag To, Notify Admins & Reply: This are all optional actions for when an automated escalation rule is met. Choose which ones you would like to apply to this escalation rule.
Tick to send a notification email to all admins of the assigned department
Scroll down and click Save Changes