Changing password is an important step for securing your website.
Many people use 123456 as their password and there is chance to get hacked easily.
cPanel provides a Password Generator feature to generates secure passwords, which are difficult for malicious users to guess. You can use the Password Generator anywhere that the button is available.
1. Log into cPanel.
2. Home >> Preferences >> Password & Security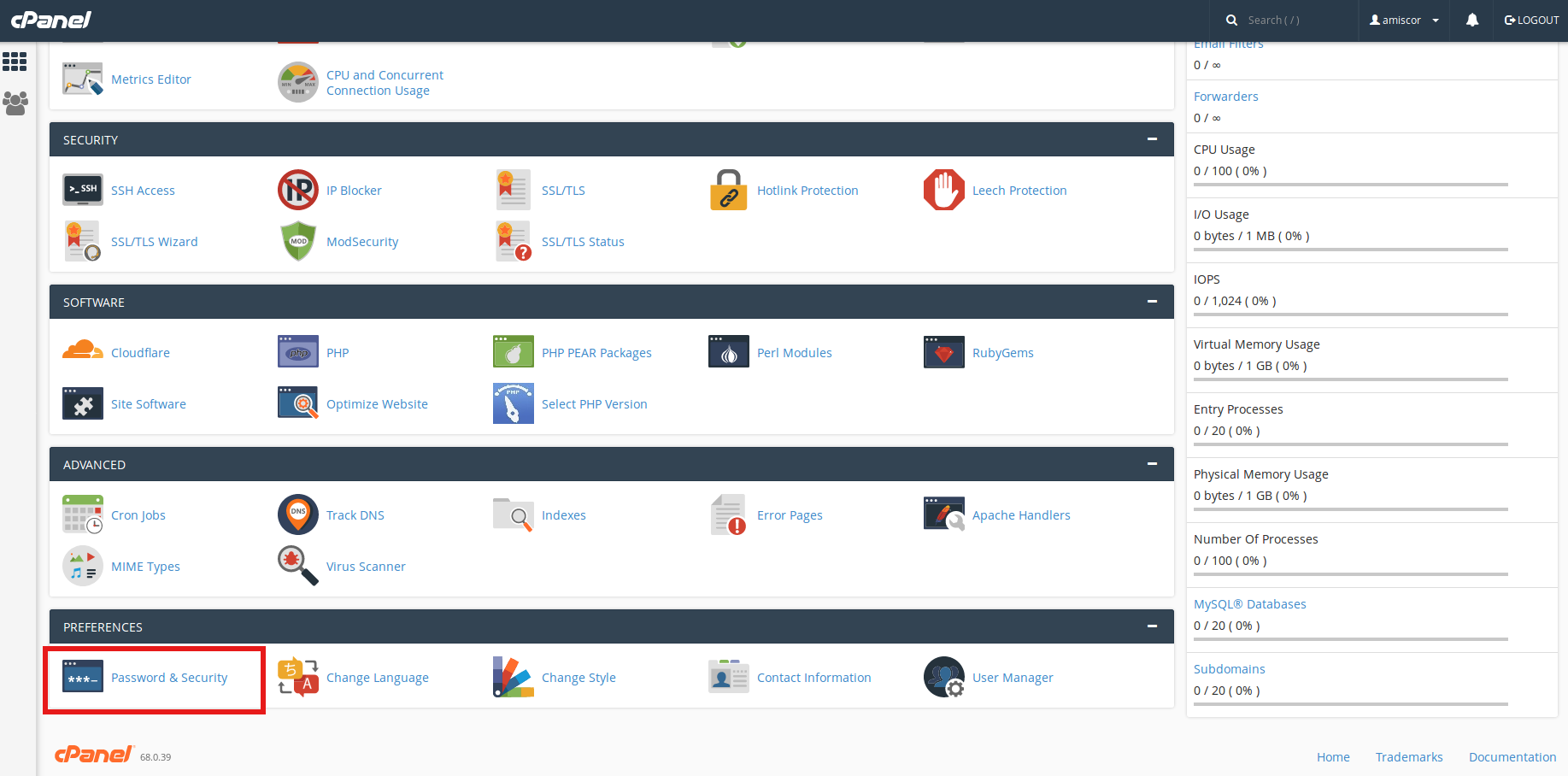 You will then be able to change your password by filling in the fields, and clicking the Change your password now! button. Be sure to use a strong password.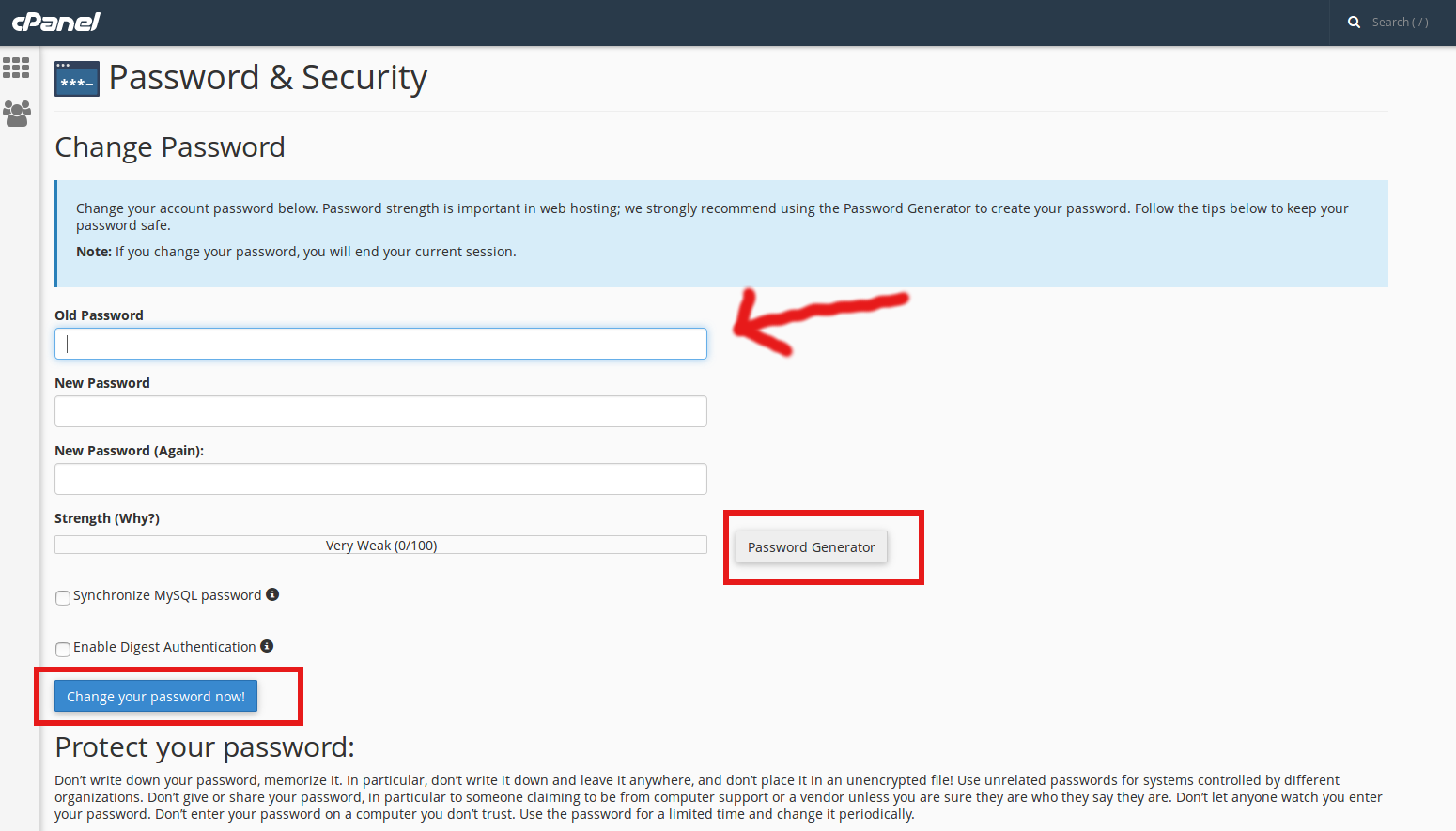 You can use Password Generator button option to generate secure password.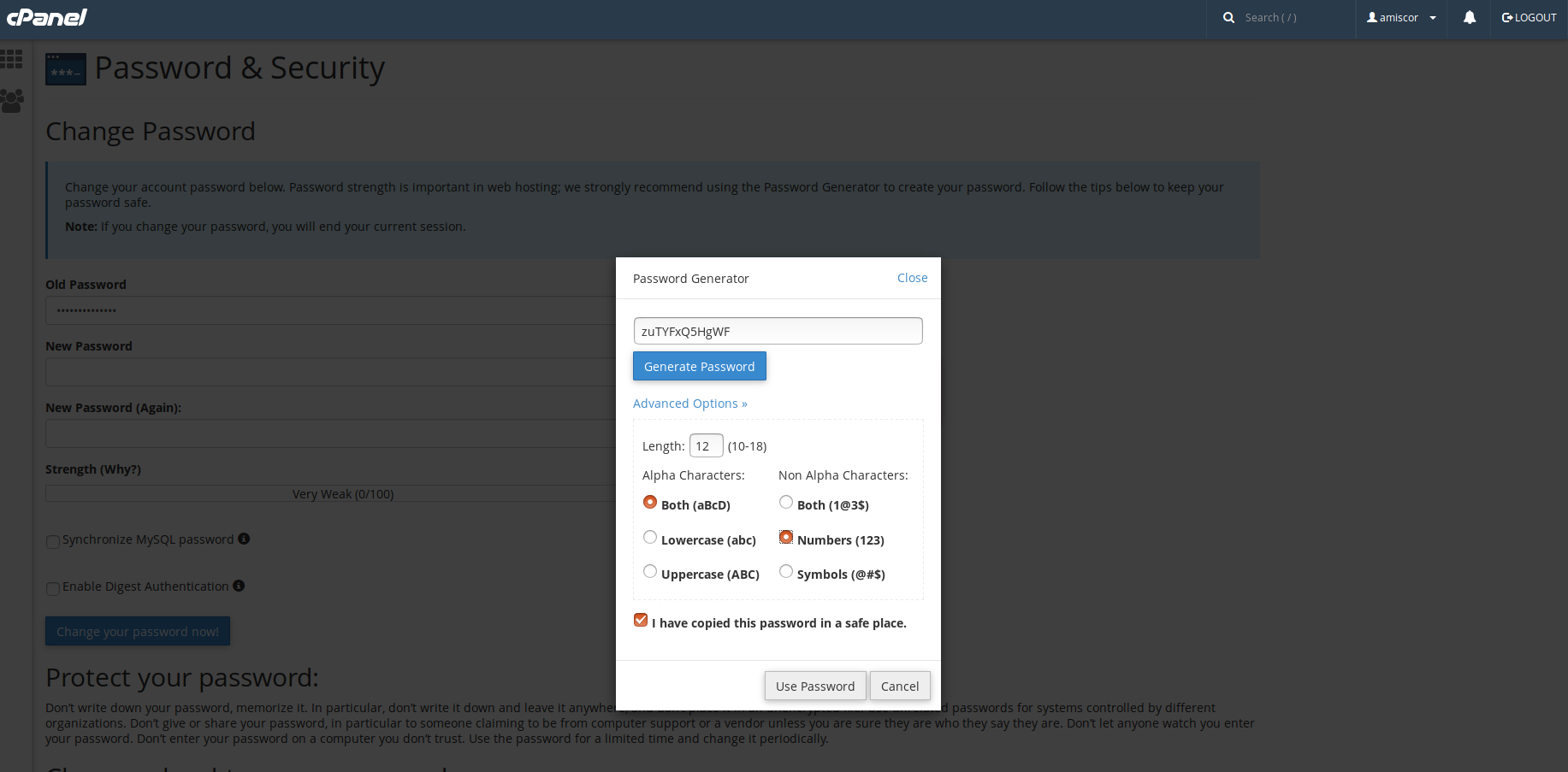 When you click the Password Generator button, a new window appears that contains a generated password in a text box. Click Generate Password as many times as you wish until you are satisfied with the password.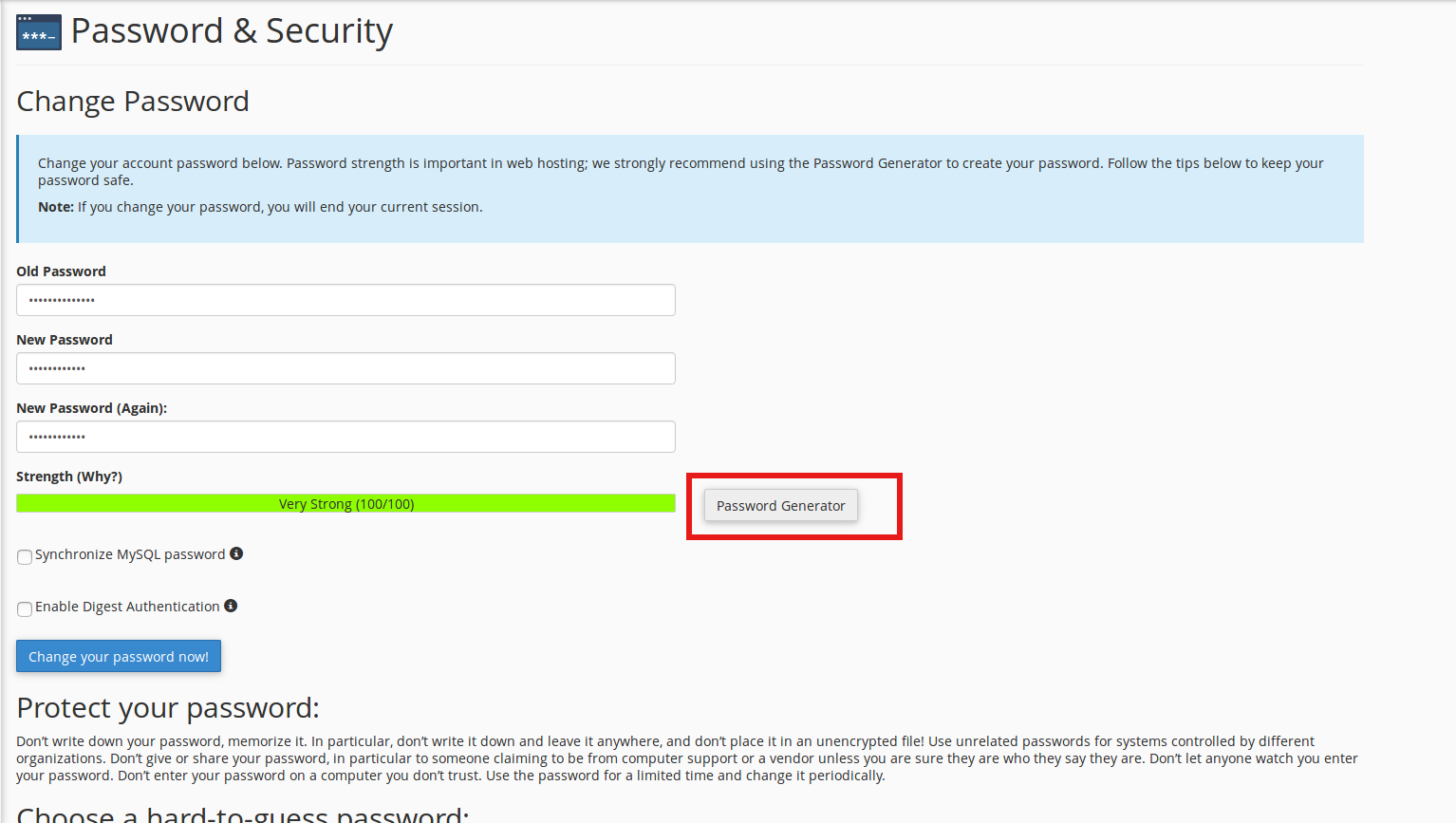 Then Click On Change your password now! button.