You can set Email send Limits per hour for an individual account from WHM Reseller control panel.
1. Log into your WHM
2. Click on Account Functions then click on Modify an Account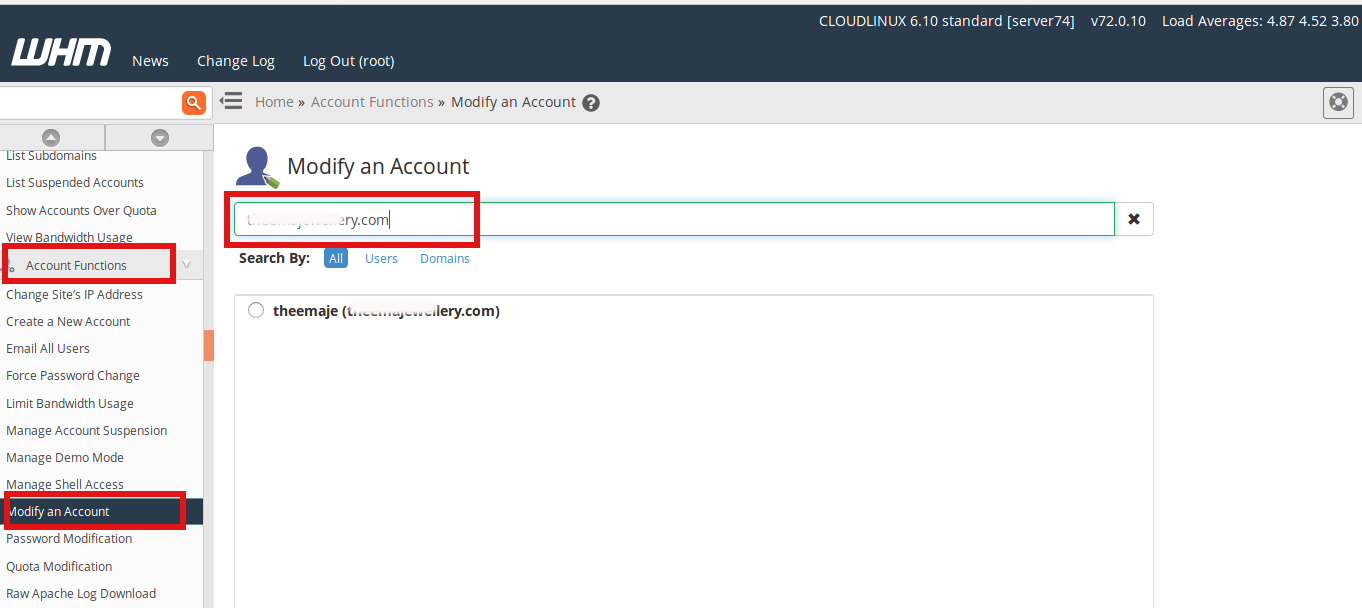 3. Select a particular account you want to modify , then click Modify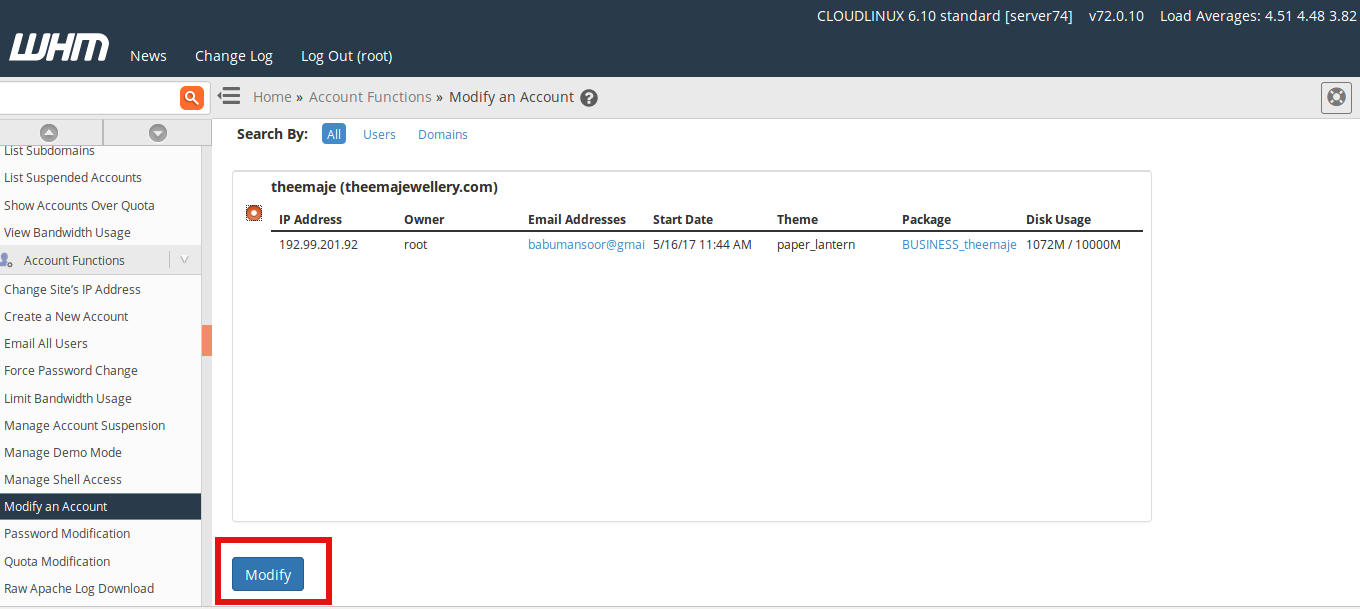 4. Specify a value for the Maximum Hourly Email by Domain Relayed configuration setting.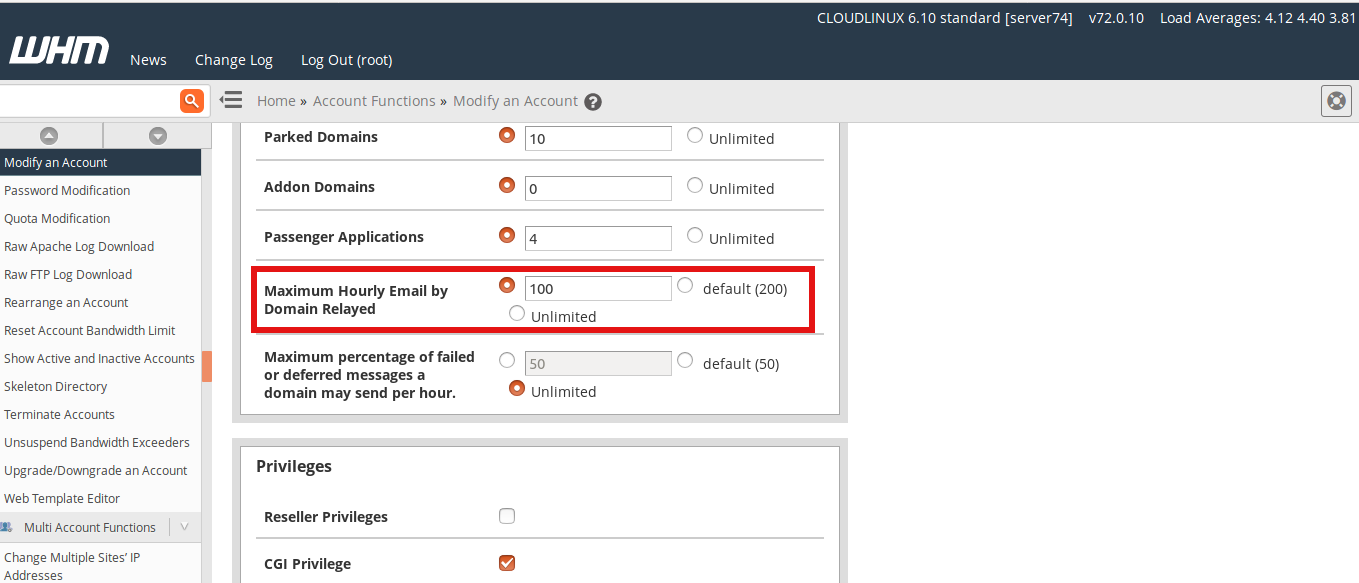 5. Make your desired changes and then Click Save.