Log into your cPanel
In the Mail section, click on the Forwarders icon.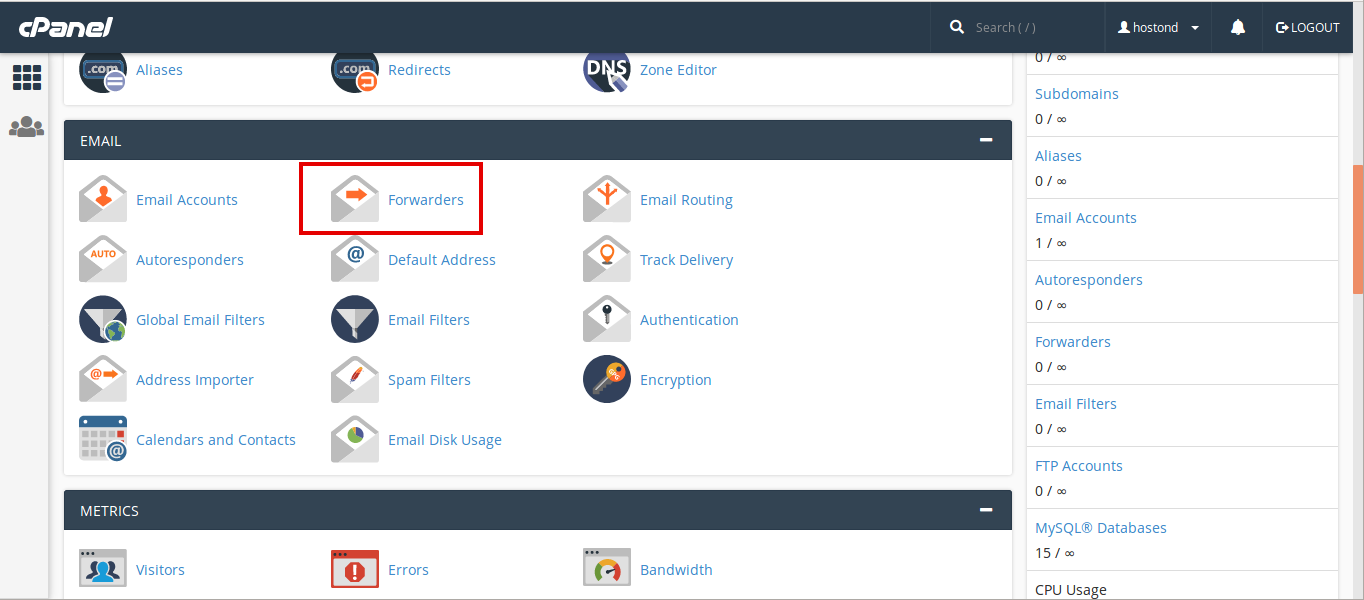 Then click the Add Forwarder button.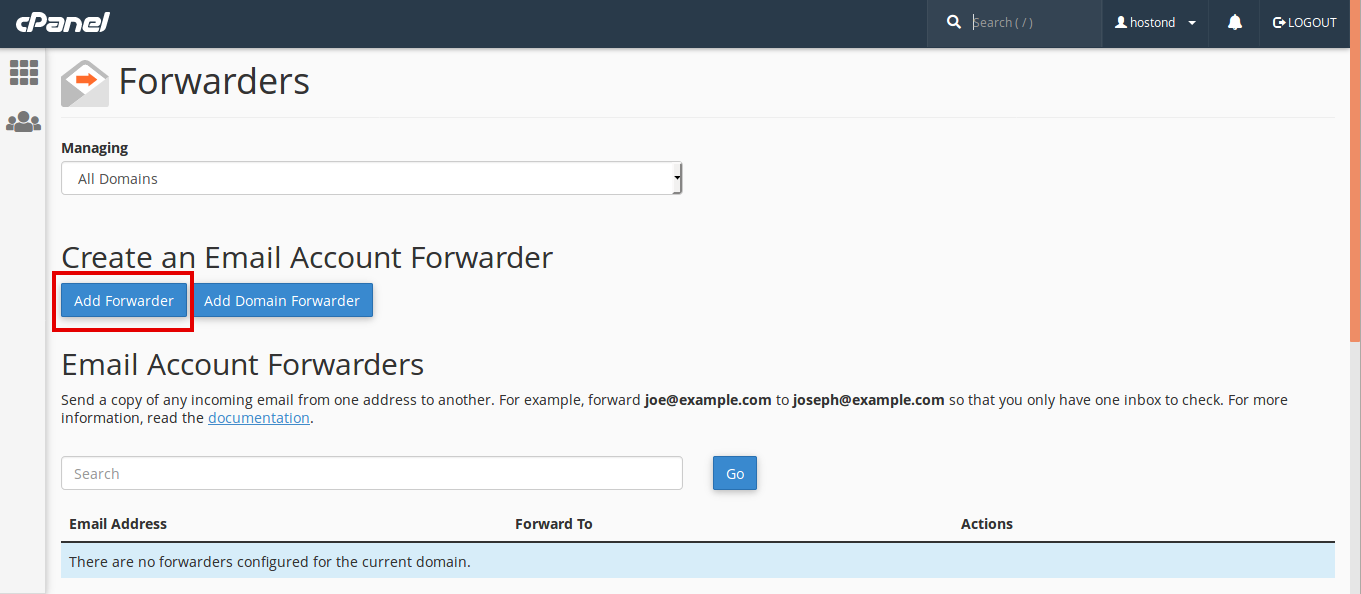 Enter the email address you want to forward
Enter the email address where you want to forward emails from the above-mentioned email account.
Click on the "Add Forwarder" button.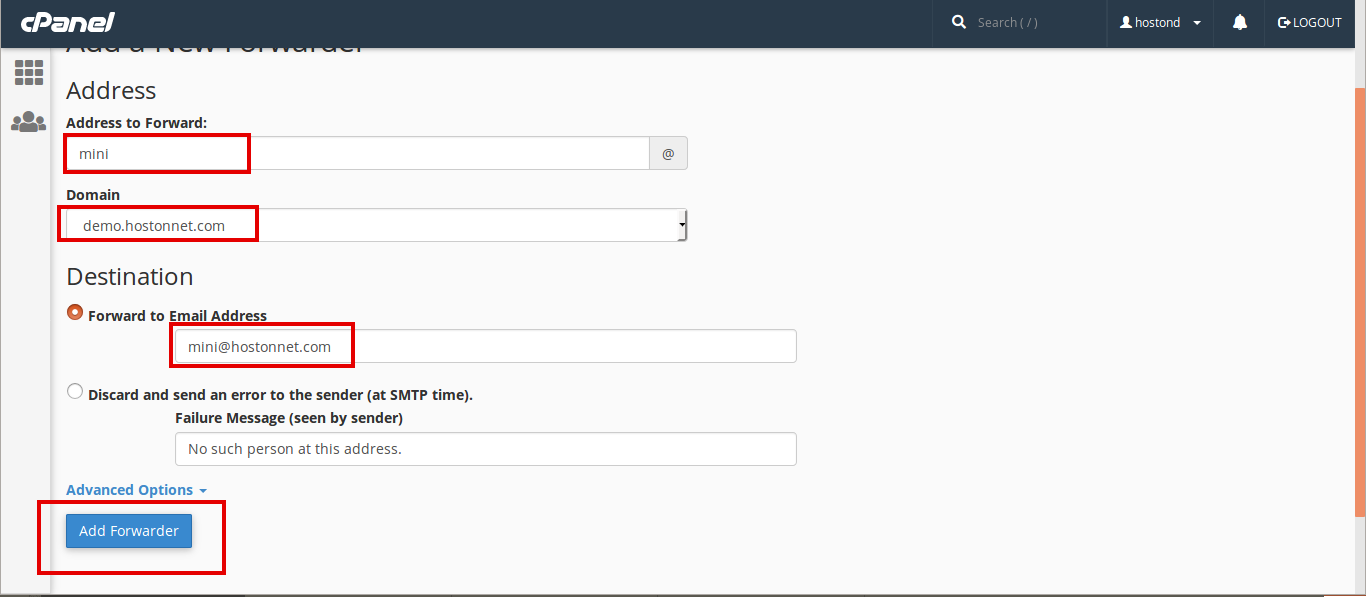 You willl receive a confirmation message saying that All email sent to "mini@demo.hostonnet.com" will now be copied to "[email protected]".